With a background in graphic design, I specialise in branding and publishing layouts. As a multi-disciplinary designer, I enjoy learning new skills and am always open to creative experiences. I work within a design and branding agency and take on a broad range of freelance commissions. I flourish when supporting others, so I am focusing on projects where I can help small, independent businesses with their identities and online presence. This is important to me, particularly as many have struggled during the pandemic. Going forward I will build on my experience through freelancing and undertaking a series of internships. I am looking to build relationships with designers and clients to achieve my aim of helping the community through design.
Imagination walkways is an interactive design installation for students studying at college or universities. The sculptures resemble books, that use perspective on the user to create an Alice in wonderland experience where objects are bigger than expected. Imagination walkways will be used to release tension and stress from students who are anxious about going into further education.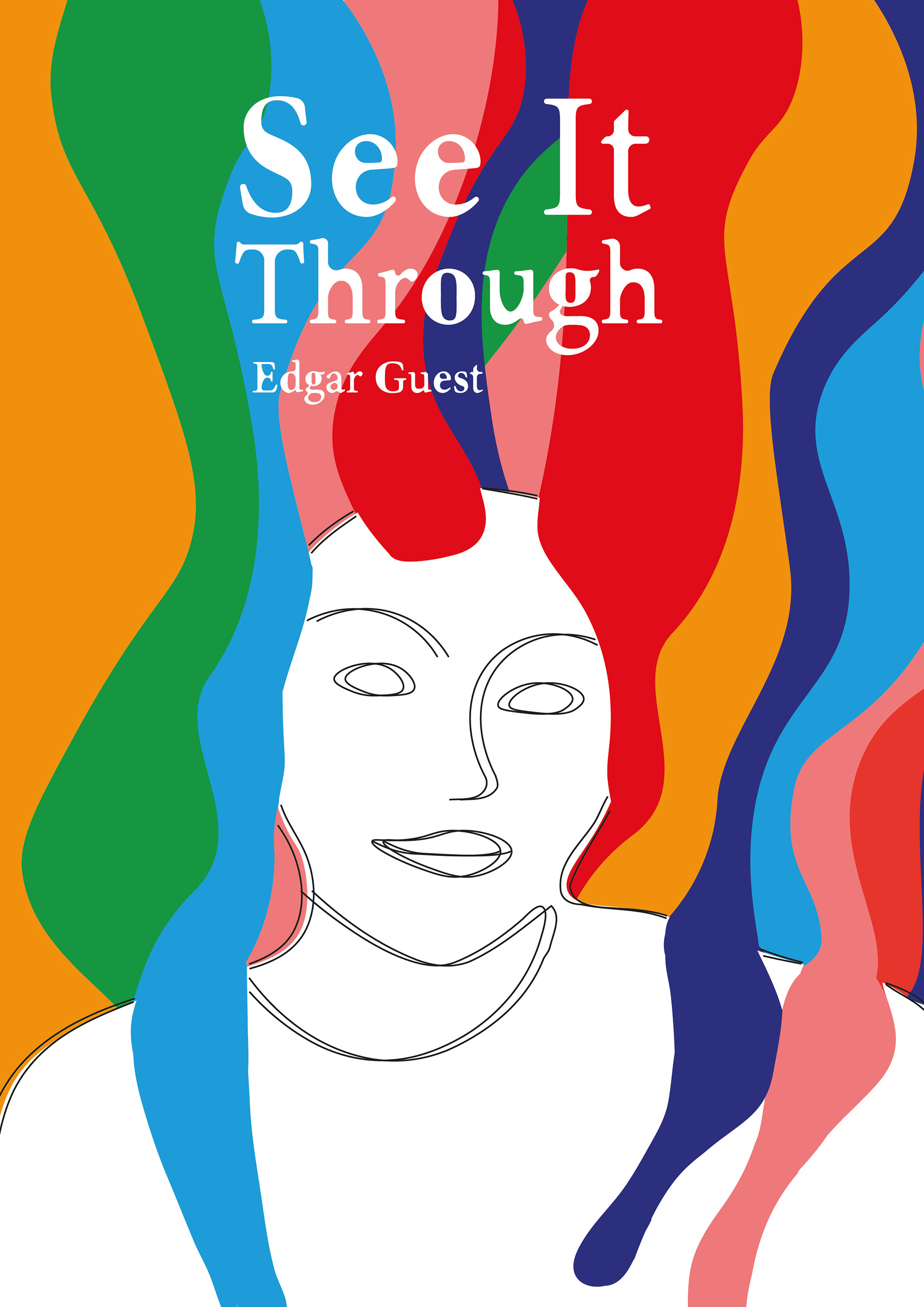 Book cover for the poem See It Through by Edgar Guest that will feature on the swing book sculpture. The design was inspired by the poem as it talks about standing your ground and facing your problems face to face.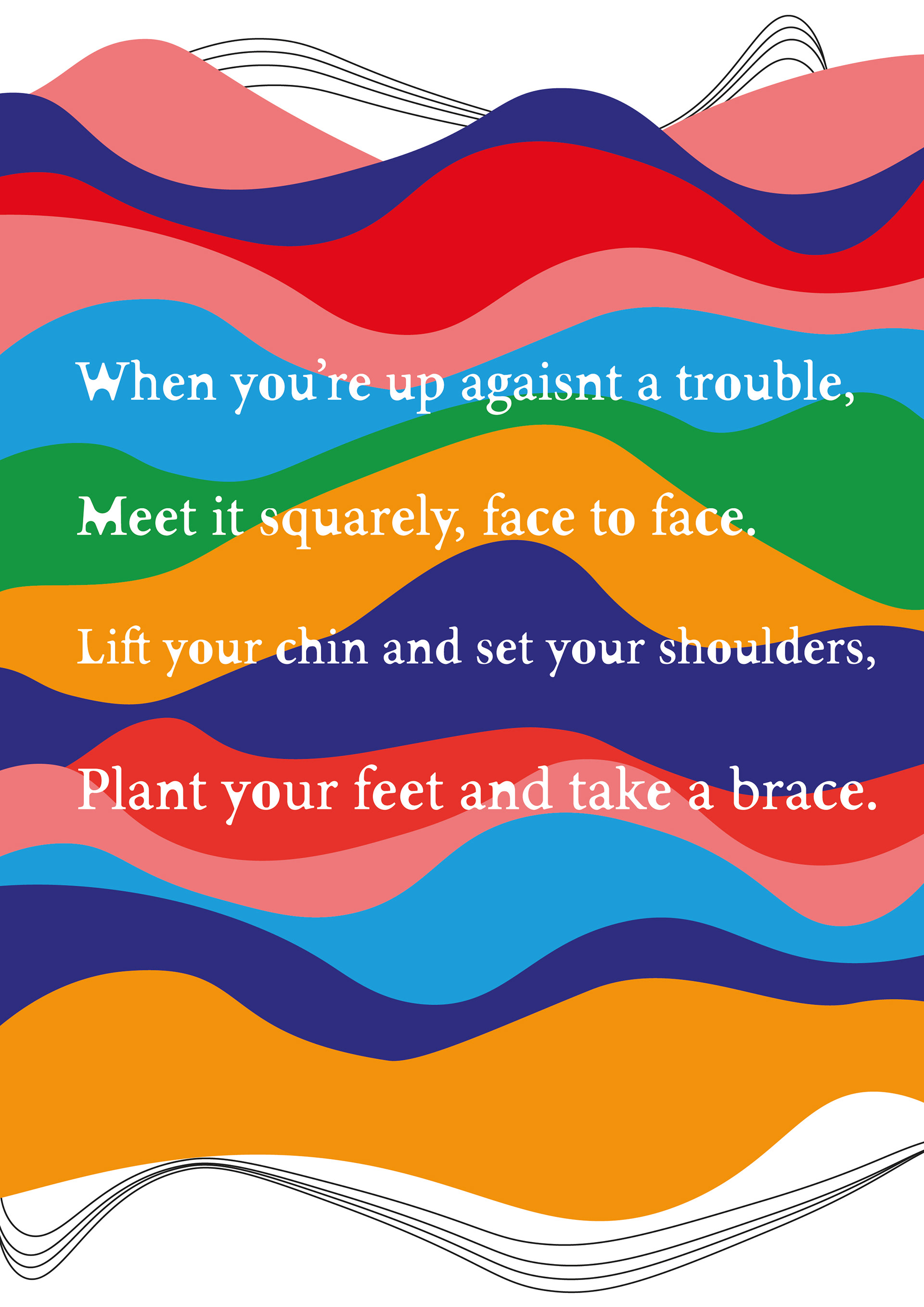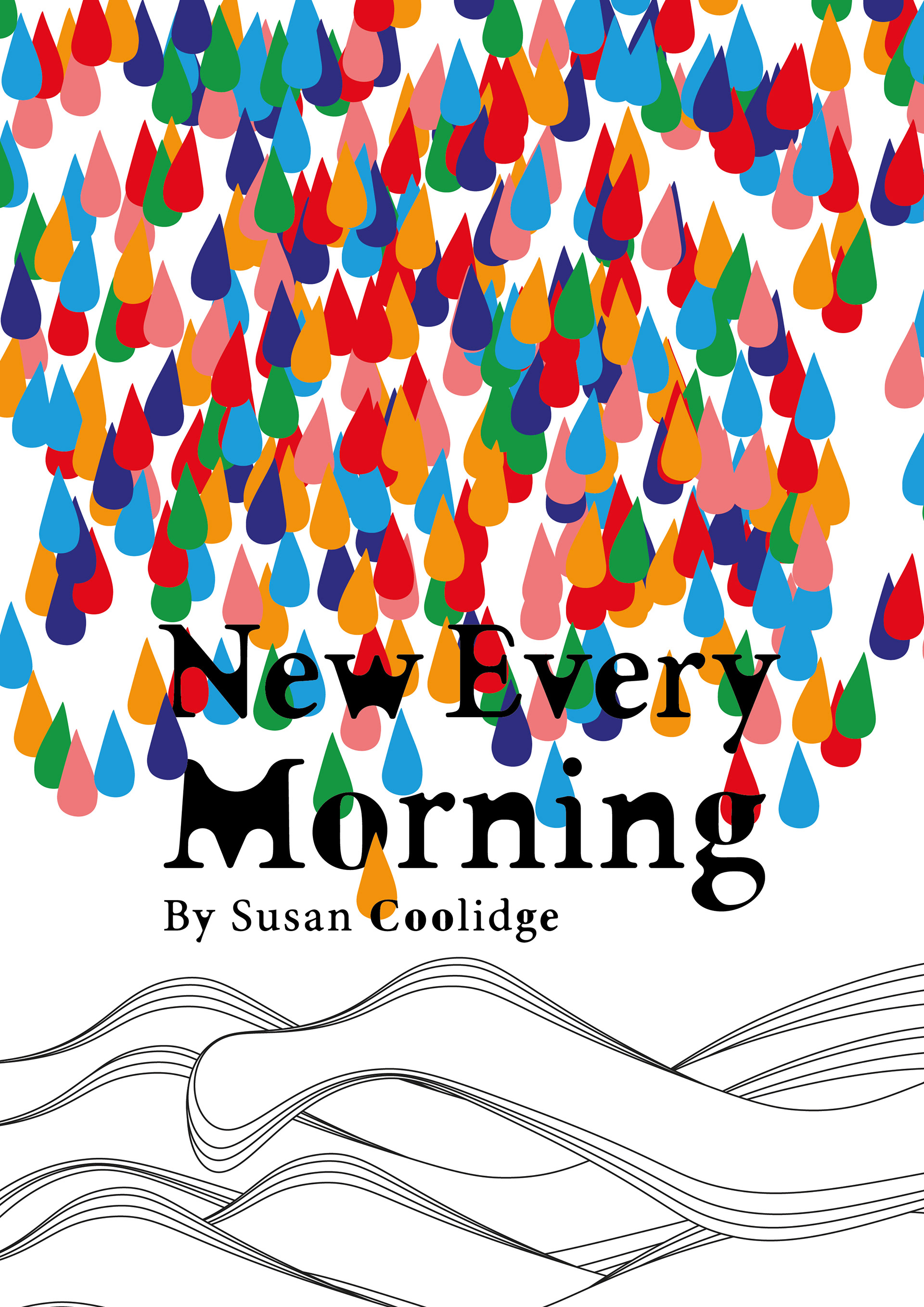 Book cover for the poem New Every Morning by Susan Coolidge that will feature on the digital sculpture. The design is inspired by the poem use of imagery of washing away forecasted troubles and beginning anew.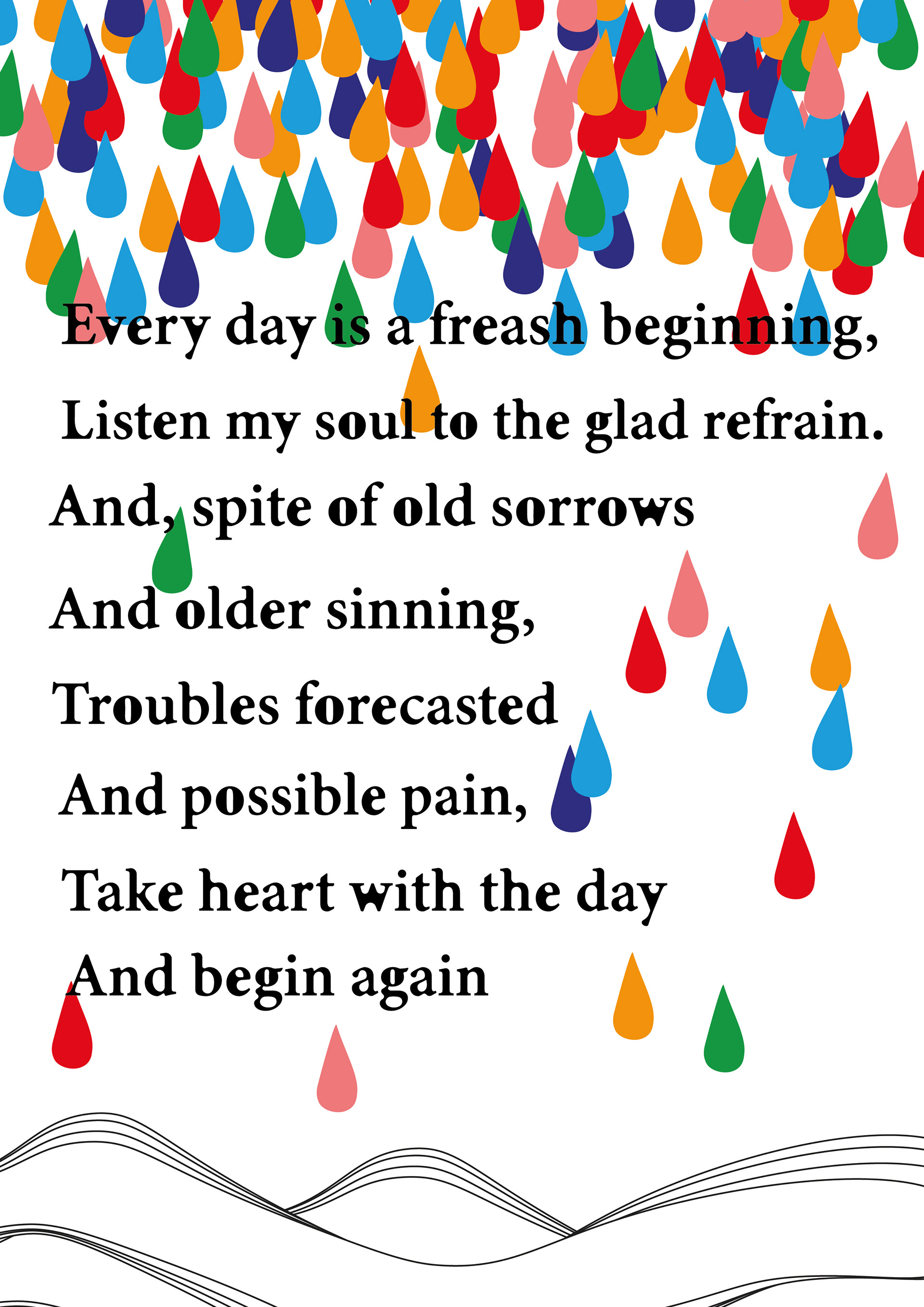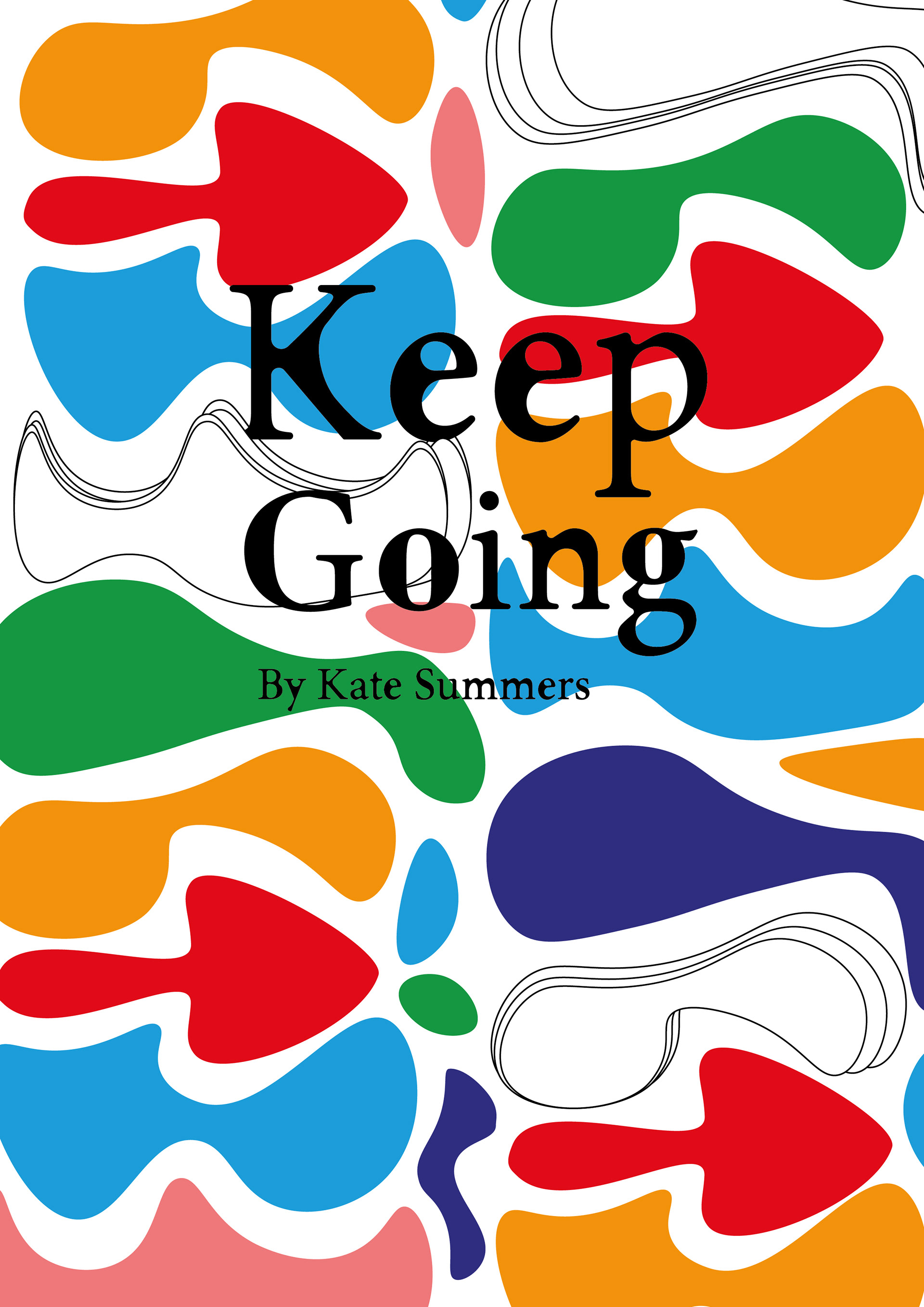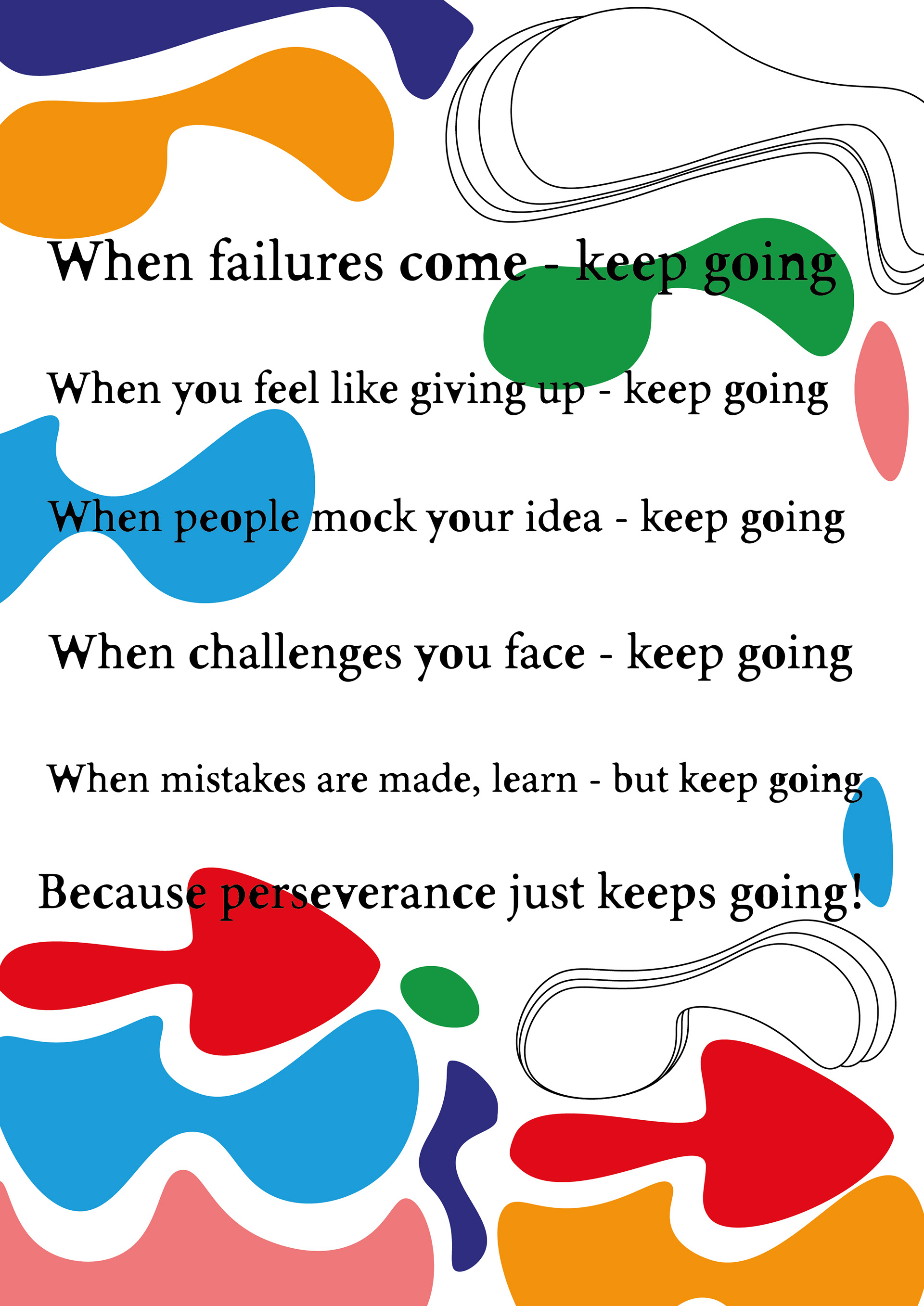 Book cover for the poem Keep Going by Kate Summers that will feature on the platform/seat book. The design inspired by the poem use of the words keep going repeated and the design mirrors that with the use of hidden arrows throughout.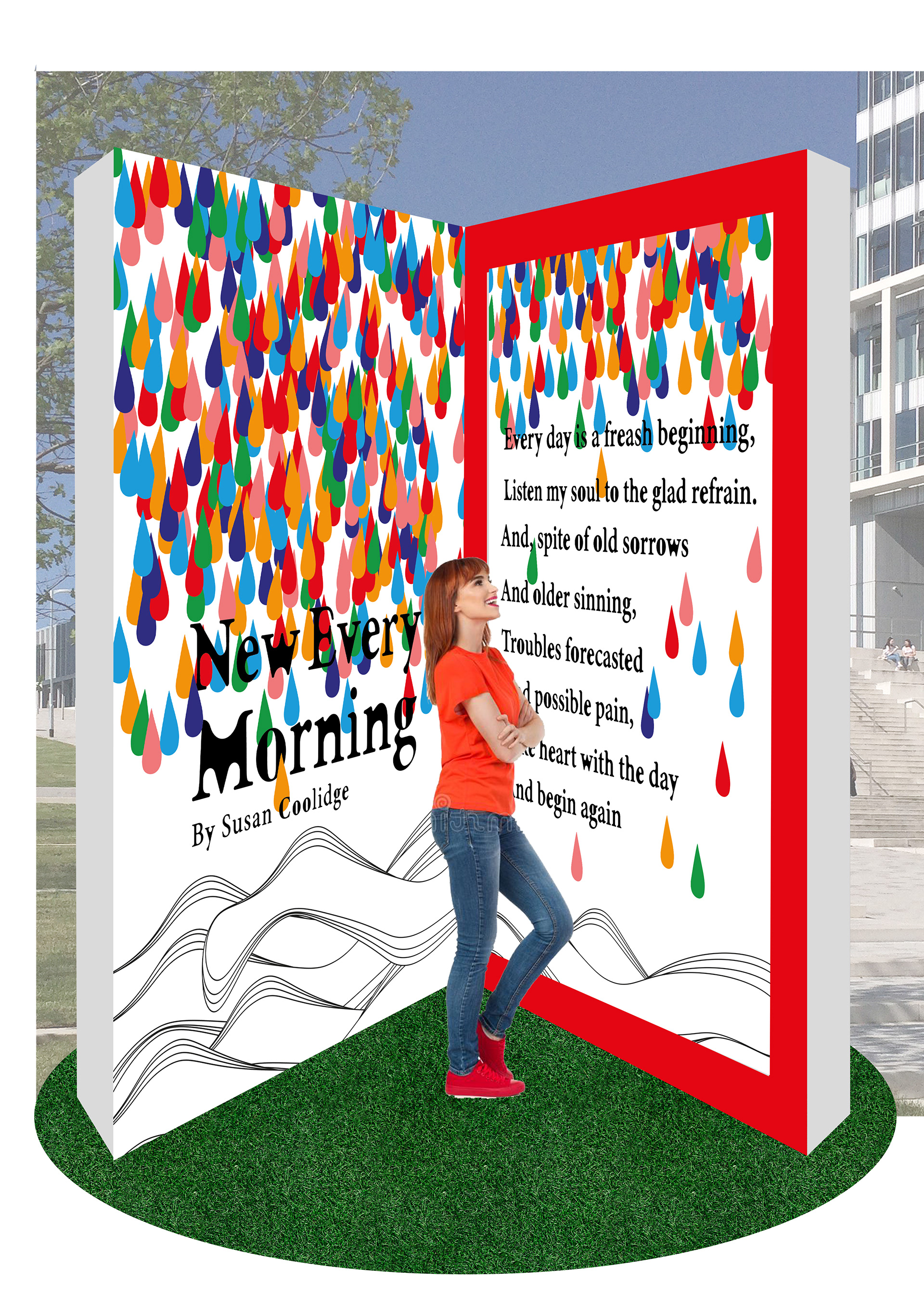 Digital book sculpture used to distort and move the words and shapes on screen to resemble child's imagination and creativity.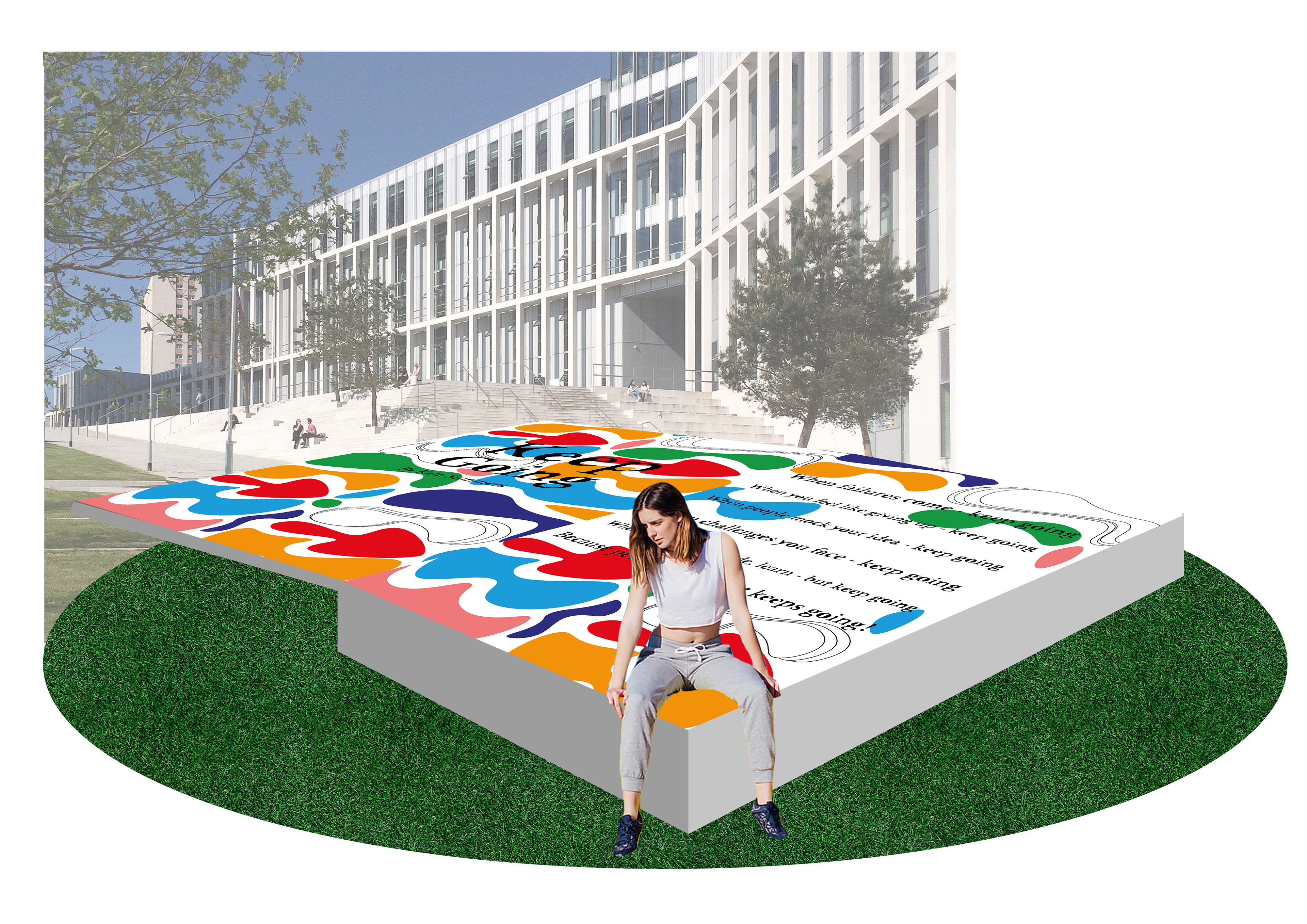 A platform/seat used to climb or sit on made from a bouncy tarmac to resemble childhood memories of play parks.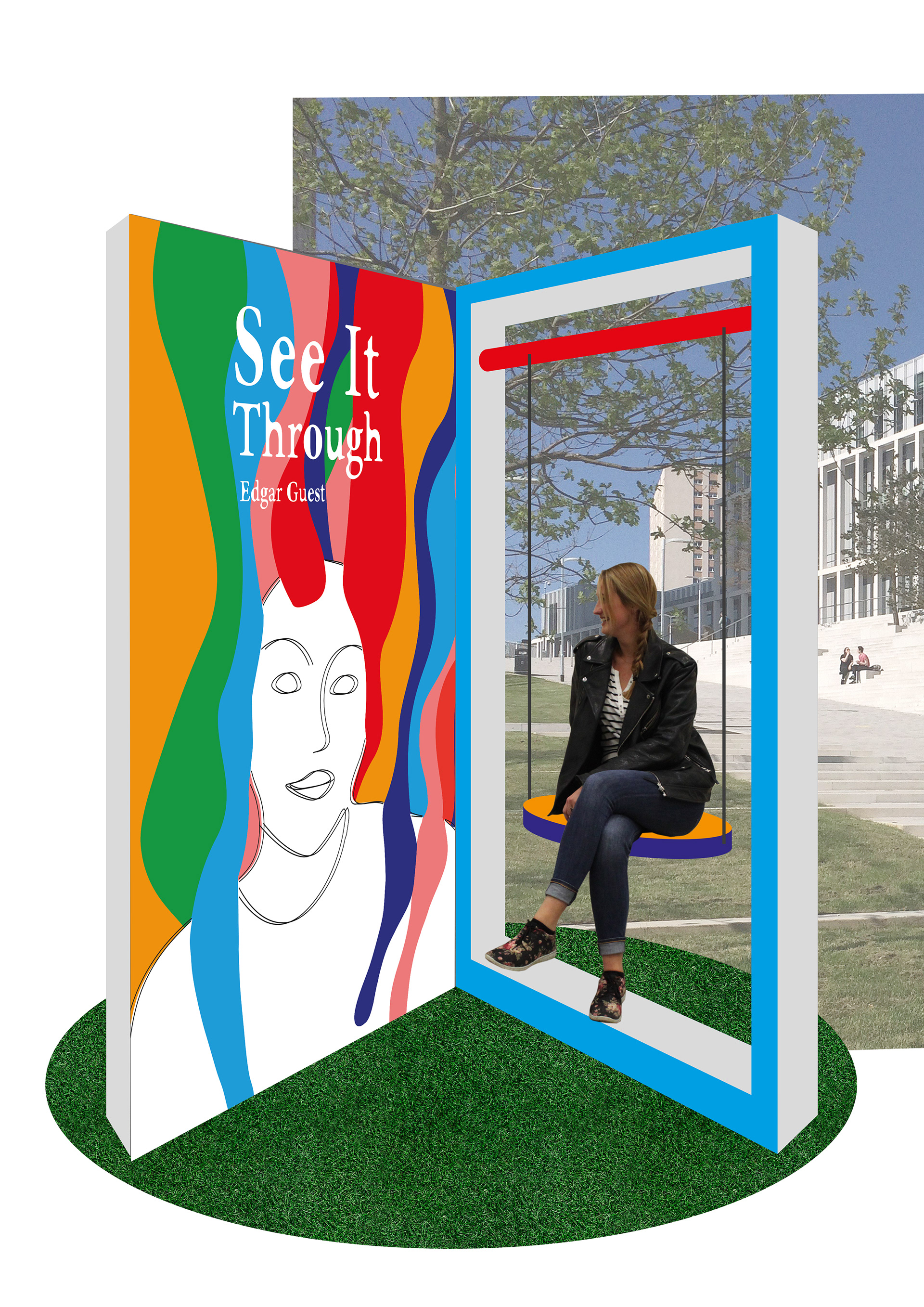 A swing sculpture used to restore childhood memories.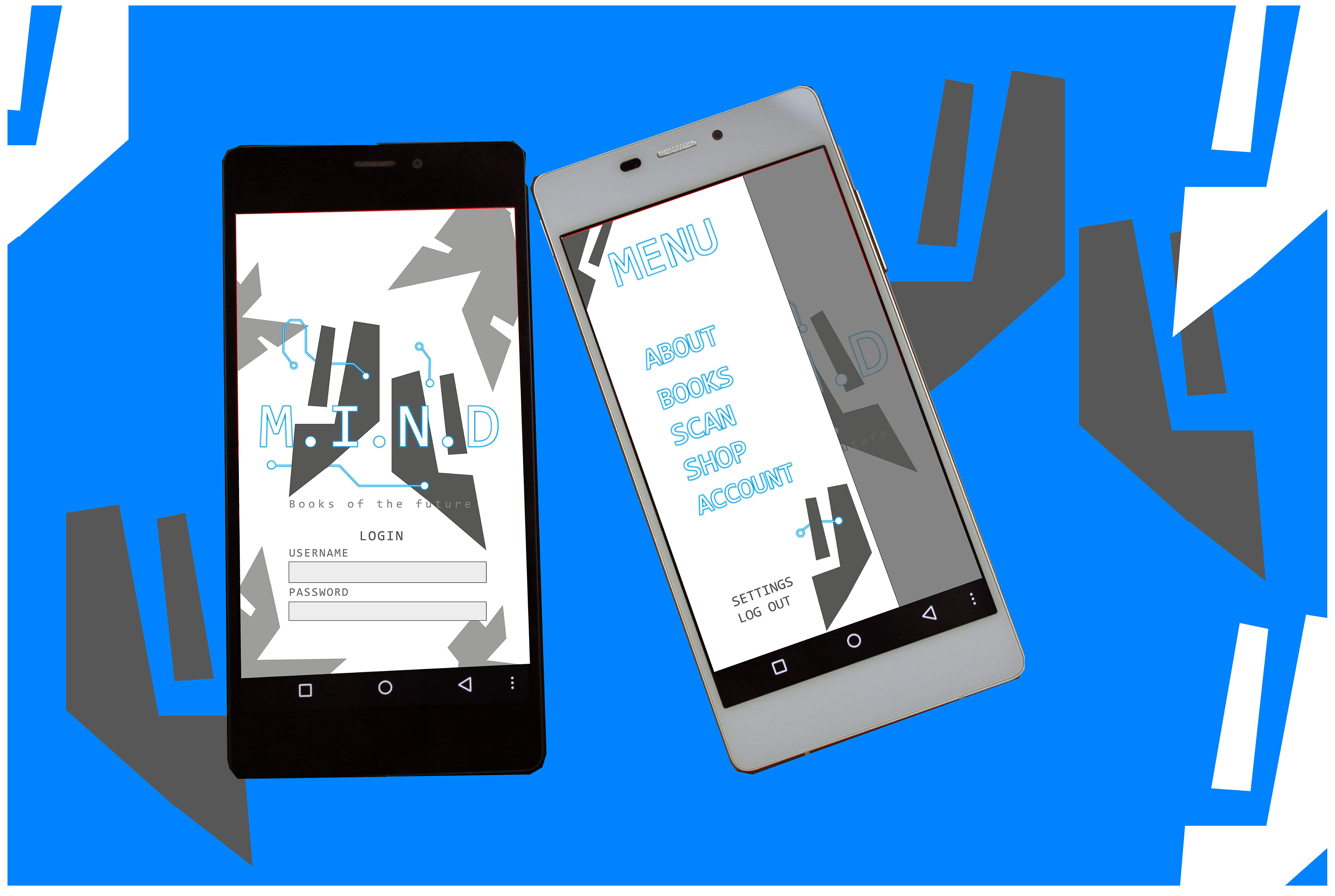 M.I.N.D is a community zone for book lovers to gather and discuss with each other. The spaces branding is based on sci-fi books causing a futuristic design. Elements of this area include an app which could be used to activate the VR art around the space, interact with the in-house interface and be linked up to the user's bank account to make purchases at the vending shop.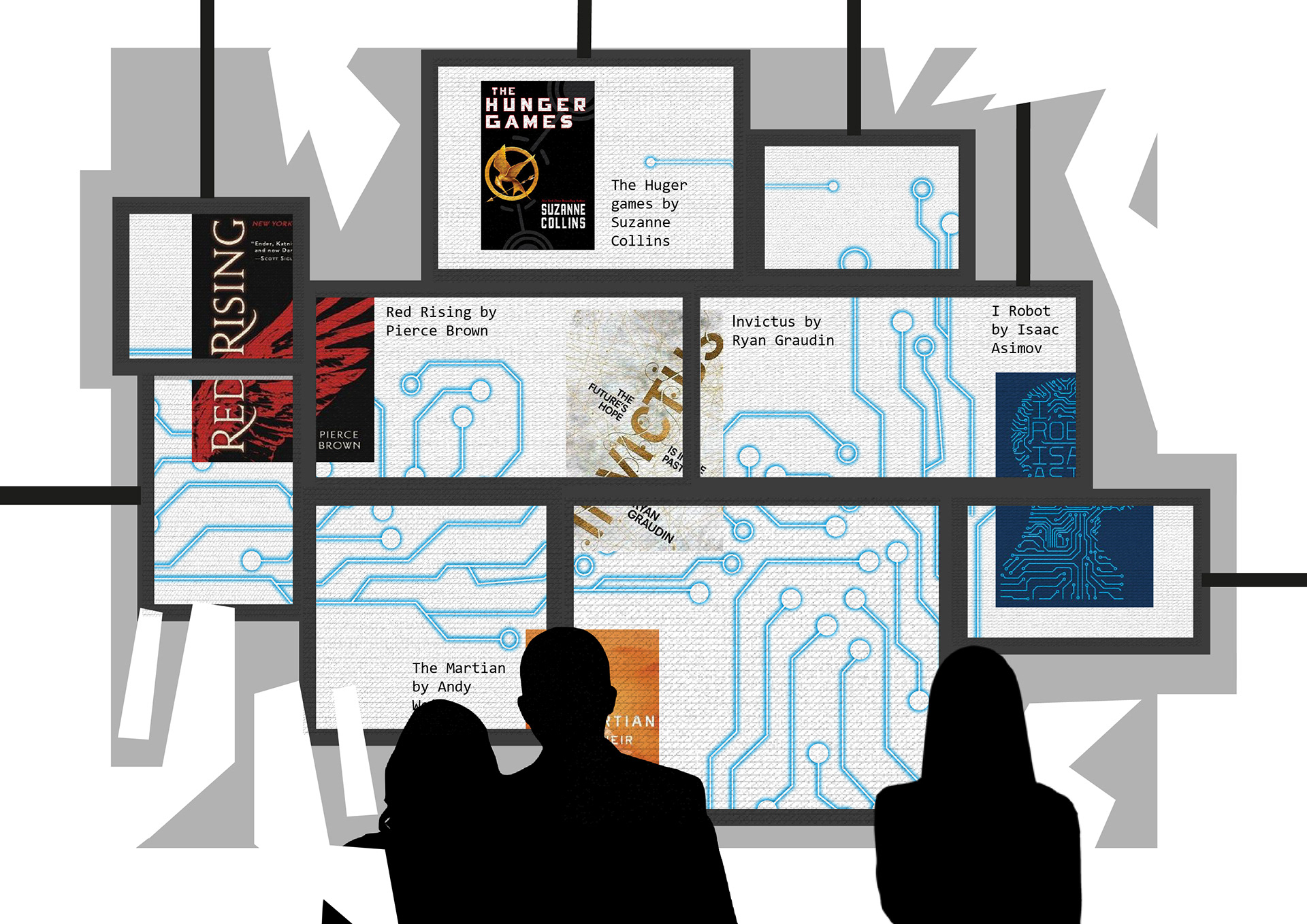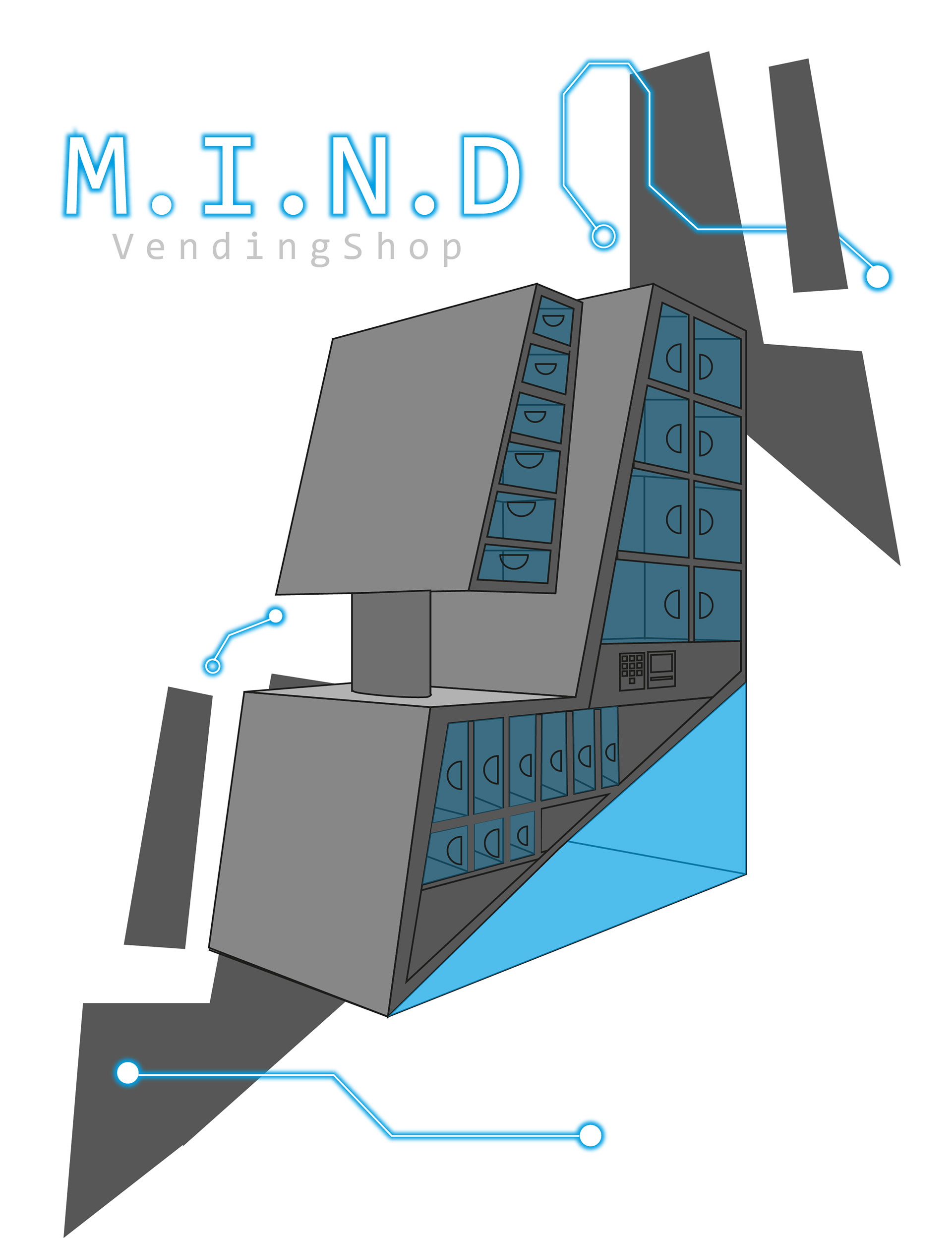 The vending shop for the M.I.N.D book house which supplies tote bags prints books and jewellery relating to M.I.N.D.